How to pick the right Real Estate Agent to SELL YOUR HOME!!
---
Once you have made the decision to sell, finding the right agent is next on the agenda. As many sellers have experienced the hard way, not all real estate agents are created equal!
Think about it this way: If you had to undergo an important surgery, you would certainly search for the right surgeon. More than likely, you would look for a specialist with many years experience; one that had perhaps performed hundreds or even thousands of successful procedures. In the same way, selling your home is a serious matter. You don't want to trust anyone but the right agent with your biggest asset.
Pick the best
Suppose you had to have a risky heart operation. Let's further suppose that this was a life or death operation and the chances of success were 50/50, depending mostly on which doctor you chose. Keep in mind that all of the doctors you researched charge similar rates. If you could choose any doctor you wanted, wouldn't you choose the best?
Unfortunately some homeowners don't use the same amount of discretion when selecting an agent. When you pick the wrong agent, you net less money in your pocket, have a less than stellar experience and it will take longer to sell than necessary.
Let's take a real life example that I have seen played out many times. Mr. and Mrs. Williams needed to sell their home. They made the mistake of hiring the first agent that came along. They had a terrible experience and thier home never sold. They then decided to sell it themselves! After their experience with picking the wrong agent, they were a bit skittish and figured they could certainly do a much better job. Big mistake; although they had lots of tire kickers, there were no serious offers. After several months of frustration, they then did the research and decided to hire a listing specialist. After hiring the right agent, they were able to achieve a successful sale and get more than 98% of our asking price. That was when they learned the value of hiring the right agent.
Do you plan on interviewing more than one agent for the job of selling your home?
If so, be sure to ask the right questions. In fact, whenever a prospective seller tells me they are interviewing several agents, I always ask these sellers just two key questions: 1) how did you go about choosing the agents that you plan to interview? 2) What interview questions are you asking these agents?
When it comes to choosing the right agent, just imagine you have the opportunity to receive $1 million. All you had to do is shoot (and land) one free-throw basketball shot. The caveat was you only get one shot! However, according to the rules, you can pick anyone you want to make that shot for you. Who would you choose? How would you go about choosing the person to make that million dollar shot?
More than likely, you would first decide that you were going to choose a professional (NBA player). Then you would research each person's statistics (their free throw average). You would then pick the person with the best average, giving you the best chance for success.
The process of choosing the right agent is exactly the same. By choosing me to sell your home, you can monumentally increase your chances of success.
Select a Listing Specialist vs. a Buyer Specialist
In the real estate game, the overwhelming majority of agents specialize in working with buyers. I am a Listing Specialist, and I specialize in working with Sellers. This unique specialization has enabled me to focus on and employ the best techniques for getting your home SOLD.
Selling Your Home Yourself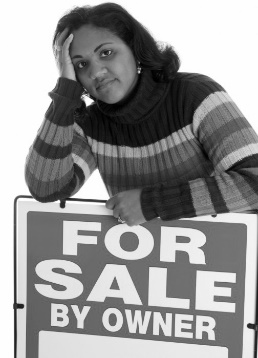 For a variety of reasons, some sellers choose to try and sell their home themselves. Using my previous analogy, this would be the equivalent of trying to make the $1 million shot by yourself; for most this proves to be a losing proposition. The statistical facts prove that homeowners will net a lot less money, and take a lot longer to sell when trying to sell their home themselves instead of hiring me to get it SOLD.
According to NAR's For Sale By Owner (FSBO) 2012 Statistics, 9% of U.S. homes sold FSBO. Knowing what goes into a top dollar sale, it's not surprising that the data reveals the typical FSBO home sold for 18.65% less than similar properties that were properly marketed and exposed by a licensed REALTOR®.
Let's examine why this is the case. When a person decides to represent themselves in a court of law, the opposing attorney will immediately see an "opportunity". In the same way, prospective buyers will see an opportunity with someone trying to sell their own home.
The #1 reason some sellers try to sell on their own is to get out of paying the agent commission. Because I statistically net 8-9% more for my clients, they would actually loose a great deal of money (and time) trying to sell themselves. Let's take a quick look. Suppose you decided to sell your home and the agent commission was 6%. Most FSBOs believe they are saving that 6% by selling themselves, but let's look at the facts.
In most cases, the FSBO will agree to pay a 3% (or so) commission to the buyer agent who finds a buyer for the home. This means the 'perceived' savings is now 3%. However, when you take into account the fact that homes properly marketed generate an 8 to 19% higher sales price, it becomes apparent that selling yourself can actually net you 5 to 16% less than hiring us to do everything for you!
The Perils of Hiring a Discount Broker
There are several companies in town that offer to sell your home for a discounted fee. Most sellers don't need to be advised about the many potential perils they will face by putting their home on the market with a bargain-basement operation. Still, let's take a closer look at this strategy.
For some time, there was a discount brokerage I heard about that would advertise a 1% commission. On the onset, the advertisement was misleading. In fact, the one percent was for the listing agent and it did not include a 3% commission that you were expected to pay to the buyer's agent. Therefore the total commission was 4%. What many sellers did not realize was that the agents with this company only had an average sale price of 91.3% to 94.7% of list price. When you do the math, it is clear that by hiring me you can net up to 7% more than you could with a discount broker! Most sellers will actually loose money by hiring a "discount" agent, and they will increase their time on the market and their aggravation.
My experience shows that discount agents provide the least amount of support in the areas you need them the most. Ask yourself this question: Why would a heart doctor discount his services? Generally speaking, it would be because they are either inexperienced (and need some patients to practice on), undesired or not 'good enough' to compete with doctors who charge regular or premium rates. That's the guy you probably don't want operating on you.
It's unfortunate that discount agents are seen as the garage sale of the real estate industry. When agents are out showing prospective buyers homes and they see a discount agent's sign in the yard, they will instinctively want to offer a 'discount price' for that home.
Let's examine why this is the case. Suppose you had an expensive watch. If you place that watch in the fine jewelry showcase of a department store, it will be priced at top dollar, and buyers will gladly pay the price it's offered for, because of the product presentation, the skills of the knowledgeable salesperson, and the perceived quality. Now, let's take that same watch and put it at a garage sale. Do you think it will sell for the same price it could command from the fine jewelry showcase? At a garage sale, not only will buyers expect to pay far less for the same watch in the same condition, they will instinctively believe that the watch is worth less than the value marked on it. That's because the watch is at a garage sale. The same effect happens when your home is marketing through a discount agency.
How commissions work
Many sellers understand that I charge a commission, but are a little unclear about how that commission is divided after I earn it.
Let's say we decided to sell your home and my fee was 6%. The first thing I would do with my earnings is pay the buyer's agent (the agent who brings a buyer) half of it. That leaves me with 3%. 1% of that goes to my brokerage. I have chosen to align myself with the a top real estate company in the area, which further helps to provide maximum exposure for your property. Another 1% goes toward marketing your home and servicing your listing. That leaves me with 1%, which is what I live on. And from my 1% I still have to pay taxes!
Contact me for more information on selling your home! For more information like this please ask for our Ultimate Guide to Selling Your Home!
www.samsellsthelehighvalley.com