How do we price your home ?
---
Now let's spend some time examining the second key element to selling your home; price.
After spending many hours studying the local area market, comparing it with the national market and reviewing recent sales data, I have come to understand that pricing a home is more of an art form than a science.
When it comes to pricing your home, there are lots of opinions but only one set of facts. Together, we will examine the facts of record to determine the most effective pricing strategy to obtain the maximum price possible for you. Price can sometimes be a moving target. That's why it is so important for me to understand what the market is doing and how the market is currently trending (shifting up, down, or staying flat).
How Price is Determined
Price is determined by what a buyer is willing to pay for a home. Ultimately, at the end of the day, market price is set by the buyer. Therefore it is imperative for me to dig and discover exactly what buyers are currently paying for a home as similar to yours as possible.
Let's say a buyer is willing to pay $415,000 for a home in a certain area. The buyer and seller agree on the price, the transaction moves forward and ultimately the home closes. Once the sales price is published, the SOLD price is then used as a comparable factor for all future home sales of similar homes in the area. Let's suppose the market takes a downturn and buyers are no longer willing to pay $415,000 but $390,000 for the same home. As the market begins to shift downward, the sold data will begin reflecting lower sold prices which will then reset the current market value. The same happens when the market shifts upward. Higher sales prices replace the lower home sales data.
In my practice I use a large pool of information to determine what buyers are currently willing to pay for a home similar to yours. Also, by showing you the market trends in your neighborhood, you can determine whether it makes more sense to sell now or to wait.
Getting a CMA (Comparative Market Analysis)
A CMA is an extremely helpful tool that I use to determine what the market is saying. The CMA is a side-by-side comparison report of homes currently for sale and homes that have SOLD in the same neighborhood or area as yours. I will typically include new listings (for sale), pending sales (under contract), closed sales (solds) and expired listings (failed to sell).
CMAs can vary widely depending on the knowledge, skill level and experience of the agent inputting the search parameters, as well as the data fields that are chosen. This is a delicate and critical job that will help you achieve maximum success. You do not want to trust getting this information from the wrong agent, and you certainly don't want to trust an online source that spits out un-scrubbed and unverified data.
Because I work and live in the area, I have had the opportunity to become intimately familiar with our local area neighborhoods.
So what does that mean for you? That means that every week I am gaining more experience that I can put to work for you! This puts me in the best position to help educate you on what the market is doing, how the market is trending, and how to get the most for your home in the least amount of time. Achieving these kinds of results does not happen by chance. I am very purposeful about achieving the successful sale of every home I list. I also want to net my clients more than they would get by listing with anyone else.
In order to get the most accurate pricing data on your home and net you the most money, I have purchased and use the most sophisticated software systems in the industry. After starting with the right tools, I then examine the data using my experience, taking the following factors into consideration.
Location
When building your CMA, I will endeavor to use comparables from your neighborhood. Besides that, I will also pull a report of every home that SOLD on your street in the past year so that I can review some specific trending data.
Size
Generally speaking I try to keep the comparable properties to within 10% of the size of your home.
Age
When aggregating the data, I will endeavor to select comparables that are the exact same year built as your home or within just a few years.
Other Details
There are quite a few other parameters that I search through in order to get the most accurate results, including number of bedrooms, bathrooms, garage spaces, living areas, number of stories and more.
Review of each comparable
After I compile and aggregate the data, I painstakingly go through each comparable property and review the photographs and property descriptions. This helps me assess the condition of each property to see if they are aesthetically and physically comparable with your home. This exercise helps me better drill down and select the best comparables. I will sometimes drive through your neighborhood and make a visual analysis of the comparables.
Trending
After carefully analyzing all of the data, I then take a look at how your neighborhood prices are trending (both monthly, quarterly and over the past 6-12 months). This final analysis helps us learn whether market prices are going up, holding steady or creeping downward.
Analyzing the Data
Once I have completed your CMA, the next step is for us to analyze and review the data together.
As I mentioned in chapter one, the three things that sell homes are 1) Marketing, 2) Price and 3) Condition. As you saw in the previous chapter, I employ the most comprehensive marketing plan you will find. I am not shy about spending all the money it takes to get you maximum exposure and the maximum sale price possible. Once I have comprehensively analyzed all the data, and made a visual inspection of your property, I can look at the critical step of setting your price.
Pricing Strategy Meeting
Although most sellers expect me to tell them what I think the price of their home should be they are pleasantly surprised by my pricing system. You see, I believe that my role is to provide the best education to my clients, on what the market is doing in their area. I do this by conducting a 30 minute Pricing Strategy Meeting with my sellers, before we sign the listing paperwork. This is a free, no obligation consultation.
This meeting is a fun but very serious and informative session. We will first review the marketing plan for getting your home SOLD. We then spend several minutes reviewing the comprehensive CMA. Armed with the right information, I then let my clients set the price that they feel comfortable with. My job is then to get you the price you want (within reason). After we set the price, if you are comfortable and confident that I can sell your home, the paperwork only takes about 10 minutes.
Other Factors
Absorption Rate
By studying the number of active listings compared to the number of SOLDs in your neighborhood, I am able to determine what I call the absorption rate of your property. This information will help us project how many months of like inventory there is on the market, how quickly your home will sell, and where the market is headed.
Affordability Index
This measurement tool was developed by the National Association of REALTORS®, and has become one of the most important mechanisms for describing and tracking the condition of residential real estate markets. The index relates home prices in the market to consumer level economic factors that are indicators, or determinants, of purchasing power.
It does this by dividing median family income in our local market by qualifying income required to purchase the median priced home. Knowing the affordability index in our area allows me to understand the potential buyer pool for your home.
How the Buyer's Appraisal will Effect Price
It is important to understand that most buyers will be using some form of financing when they purchase your home. This means that the buyer's lender will order an appraisal on your property. If the home does not appraise for at least the amount of the sale price, the buyer's loan will be rejected. This is often true even if the buyer is putting a large amount of cash down on the property. This is one of the major reasons why you will need to set the right price on your home.
If the buyer's appraiser is wrong however, you can rest assured that I will challenge the appraisal. I am often able to articulate and prove value by sharing data, amenities and upgrades that can easily be overlooked.
Buyer's Market vs. Seller's Market
Simply put, a Buyer's Market is when supply (number of homes for sale) outpaces demand, and a Seller's Market is when demand outpaces supply. Put another way, in a buyer's market there are more homes than there are buyers, and in a seller's market there are fewer homes than there are buyers.
How Pricing Affects Showings
Research has proven that price drives traffic through a listing and that pricing a property correctly at the beginning of the listing process will attract the most potential buyers to your home. Fewer visits results in fewer opportunities to receive a contract.
Pricing My Unique and Luxury Properties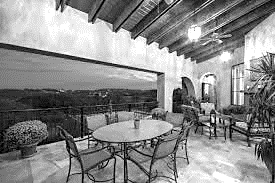 For homes that are very rare and unique, I will often recommend that we also order an appraisal by a licensed appraiser. While I use the same criteria, software and systems as most appraisers, the appraiser will be seen by the buyer and the buyer's lender as a very credible source, when it is very difficult to clearly see the value of your property. I employ this strategy on my properties that are on 1+ Acres, my luxury inventory line (homes priced at $1 Million+) and other unique homes.
Other Pricing Strategies:
As-Is Pricing
The "As Is" pricing strategy is for sellers who lack the funds, ability or desire to properly prepare their home for sale.
After having your home inspected by a licensed home inspector, you can review the report and get any bids on the work needed. You can then properly price your home based on accurate knowledge of its condition.
"Hot Property" Pricing Strategy
This pricing strategy is particularly effective in all types of markets.
With this strategy, generally, you get a pre-sale property inspection report, correct all the items that are affordable, and then put the property on the market at or near the lowest price you're willing to accept for the property. In the right market, multiple offers may be possible using this strategy.
THE BEST CHANCE FOR SELLING YOUR PROPERTY IS WITHIN THE FIRST SEVEN WEEKS. STUDIES SHOW THAT THE LONGER A PROPERTY STAYS ON THE MARKET,
THE LESS THE SELLER WILL NET.
It is very important to price your property at a competitive market value at the signing of the listing agreement. The market is so competitive that even overpricing by a few thousand dollars could mean that your house will have difficulty selling. Interestingly, your first offer is usually your best offer. Below are several reasons for pricing your property at the market value right from the start in order to net you the most amount of money in the shortest amount of time.